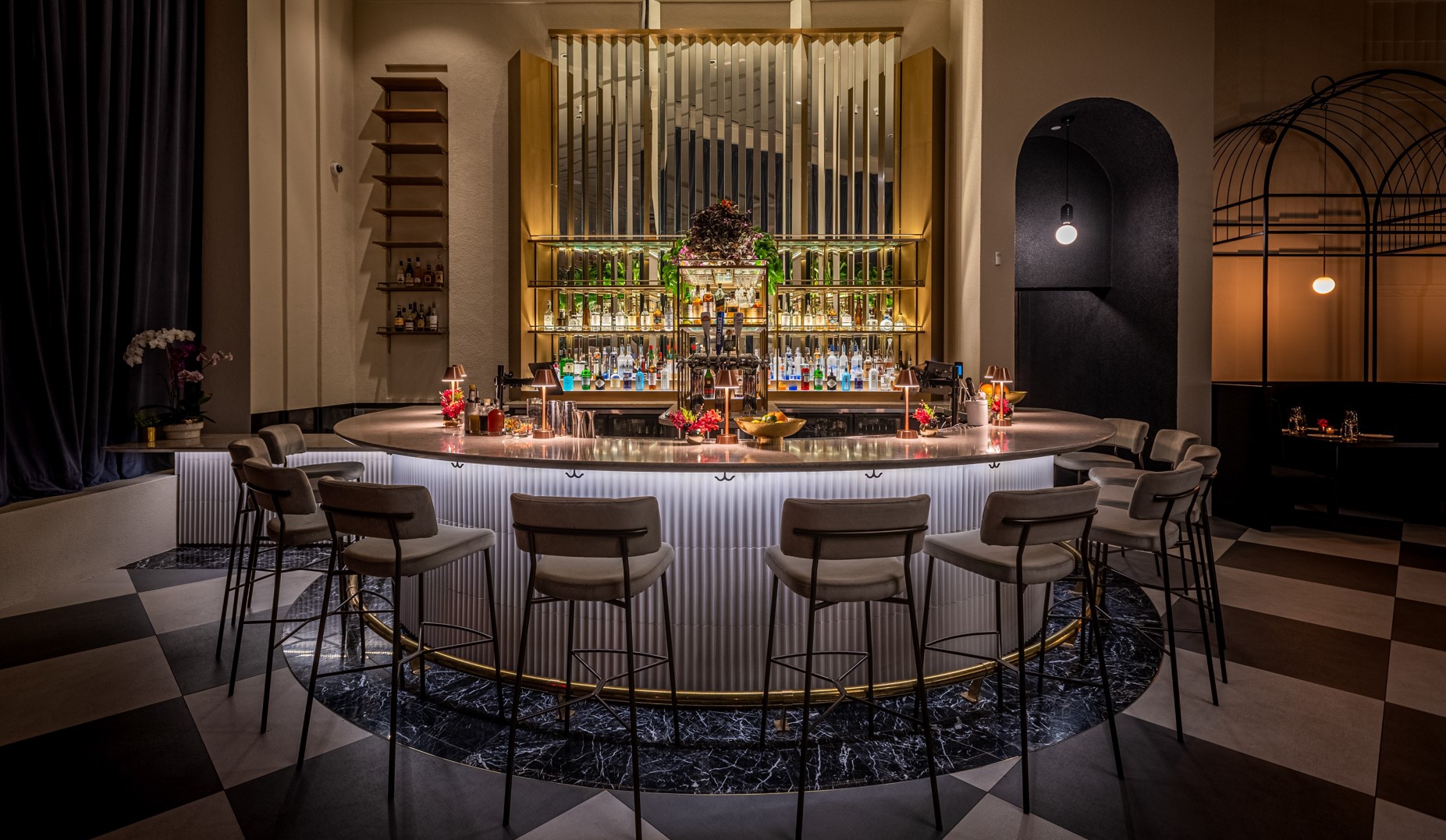 EATER LA – Inside Intercrew, Koreatown's Glamorous New Dinnertime Giant
For longtime Los Angeles residents, the name Intercrew might sound familiar. Formerly, the title belonged to a longstanding, beloved Koreatown club, but after its closure, the name lay dormant for years. Now, Intercrew is both back and brand new with a full revamp of its giant 15,000-square-foot space, including food from a Bestia veteran (chef Erik Sun) and cocktails from none other than Julian Cox. Inside, you'll find a dizzying array of banquettes, high chandeliers, and low lighting, perfect for a moody evening out on Wilshire.
The motley crew behind Intercrew calls themselves the Good Times Group, backed prominently by nightlife vet and Belasco general manager Richard Nam, as well as Twitch co-founder Kevin Lin, Kirby Lee, two members of the hip hop/electronic group Far East Movement (James Roh and Kevin Nishimura), filmmaker Daniel "DPD" Park, and chef de cuisine Johnny Tran. All have fond memories of the original Intercrew, which shut down two decades ago in a different location.
Nam says the new iteration is meant to pay homage to the original, but with some contemporary touches. He describes the menu as a mix of French, Italian, Mediterranean, and Japanese, the kind of eclectic crossover that often works so well in Los Angeles. Starters include geoduck clam chowder with bacon and manilla clams, a citrus cured Ora King salmon crudo, and burrata toast; mains include a dry-aged duck breast, seafood paella with rock cod, plus an uni and mushroom agnolotti. There are wagyu steaks as well, other pastas like bolognese, and that's to say nothing of Cox's cocktail menu that leans into flavors like yuzu, spicy gochugaru peppers, and shiso.
"We wanted that Cheers vibe, when you come here you'll
see people that you know," says Nam. "Koreatown is always known for being casual, so it's an elevated Cheers kind of vibe. Everyone is going to feel welcome here and enjoy an amazing meal."